The Worst Team In Professional Sports aka
The Detroit Lions
(2008 Season, 0 Wins)have shut me the hell up...well not really. LOL They got their
first
win of the 2009 season [week 3], today, Sunday, September 27th, 2009.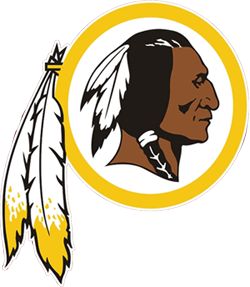 If some reason you have access to my blog but not ESPN.com or NFL.com, allow me to enlighten you. Detroit broke the curse to the
Washignton Redskins
. The score was
WASHIGNTON - 14, DETROIT - 19
. Redskins didn't even score until the third quarter. So, now that Redskins had got they ass handed to them by the Lions (so what it's only 5 points...it's the Lions!) do this automatically make Washington the
worst team in the NFL
. Probably not. Just had a bad day, but I mean damn...you coudn't have a bad day in Chicago? LOL. Detroit still suck. I can't just FORGET 18 or 19 losses in a row. Damn, that's a shame because you let losses spill over into a whole new season.
The bright side is if Detroit suck ass for a whole another season (and be the worst team) they can draft
Tim Tebow
. HONESTLY, I think thats why he decided to stay in college instead of going to the league. Lol